The Best of Fall Experiences in Connecticut
The fall season in Connecticut is truly a magnificent time of the year! The changing seasons bring us beautiful scenic views of fall foliage, favorite traditions including apple and pumpkin picking, and many exciting festivities to enjoy in a classic New England setting. Join us in exploring the beauty of Connecticut's Farmington Valley and enjoy a leaf peeping adventure as we welcome the changing colors of the autumn season. And while you're here, enjoy a cozy and memorable stay at one of our Classic Hotels of Connecticut properties!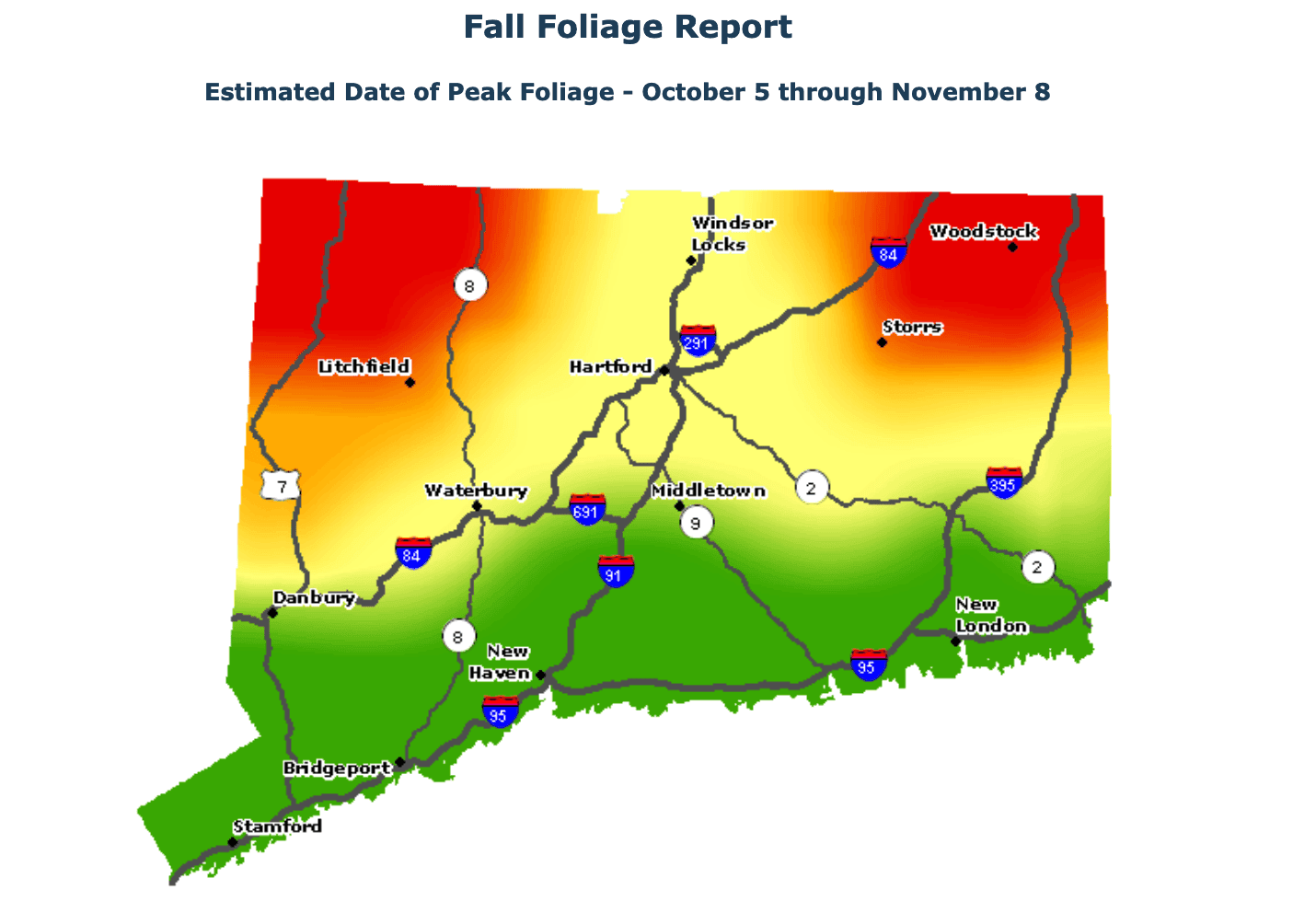 Peak Fall Season in Connecticut
Make sure to keep track of the fall season and best times to visit this year with the 2023 Fall Foliage Report by the Connecticut Department of Energy and Environmental Protection (DEEP).
Take a look at all the best ways to explore fall in Connecticut's Farmington Valley:
Traditional Fall Experiences
Classic fall activities to enjoy this season include apple and pumpkin picking, corn mazes, and hay rides with scenic views. This fall season, make sure to visit The Pickin Patch in Avon where you'll find apples and cider, pumpkins, mums, and more fresh produce at their farm stand. Next, head to Foster Family Farm in South Windsor or Clark Farms at Bushy Hill Orchard in Granby for apple picking, glazed cider donuts, hayrides, and more.
For fun fall experiences with the family, enjoy the famous Petting Zoo at Flamig Farm where you can meet some wonderful farm animals and feed them a cup of grain. And for a spooky adventure for Halloween, make sure to visit Flaming Farm's family-friendly Haunted Walk in October. For more fall activities for the kids, check out the corn maze and hayrides at Foster Farm in South Windsor.
For the adults, make sure to visit Rosedale Farms & Vineyards to enjoy a picturesque fall setting with award-winning wine tastings, fresh produce and homemade goods at their farm stand, and live music every Saturday and Sunday. Or head over to Brignole Vineyards in the heart of East Granby for wine tastings, food trucks, and live music on select nights.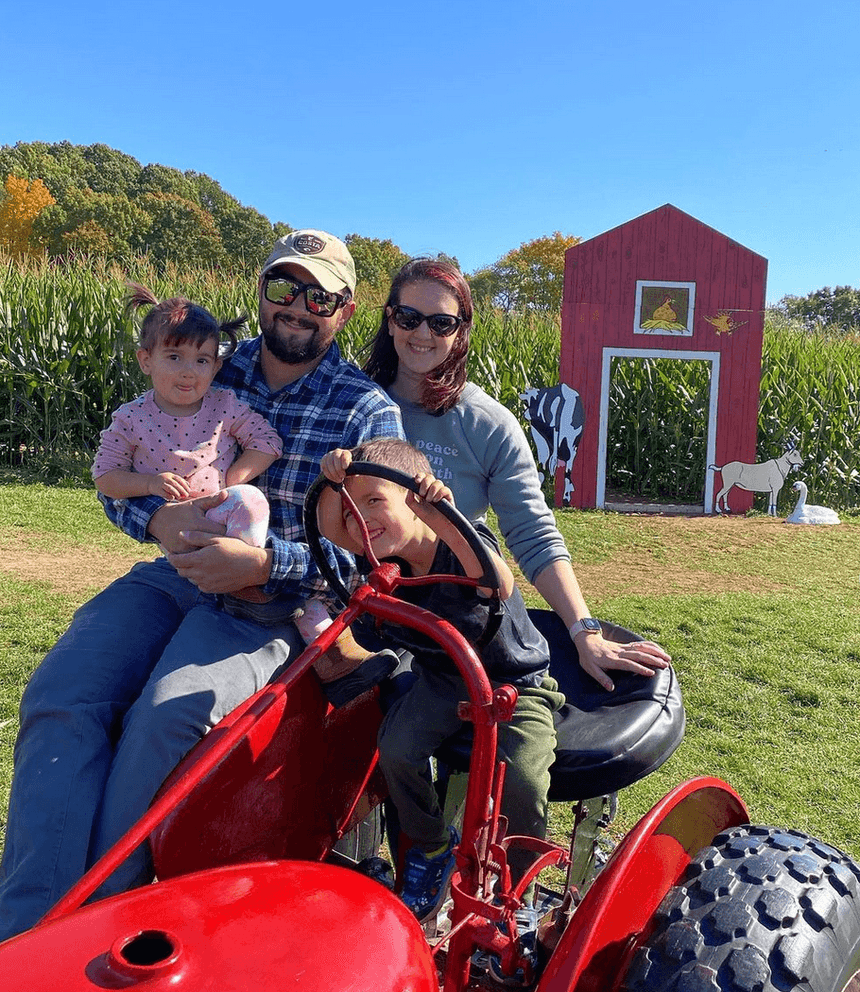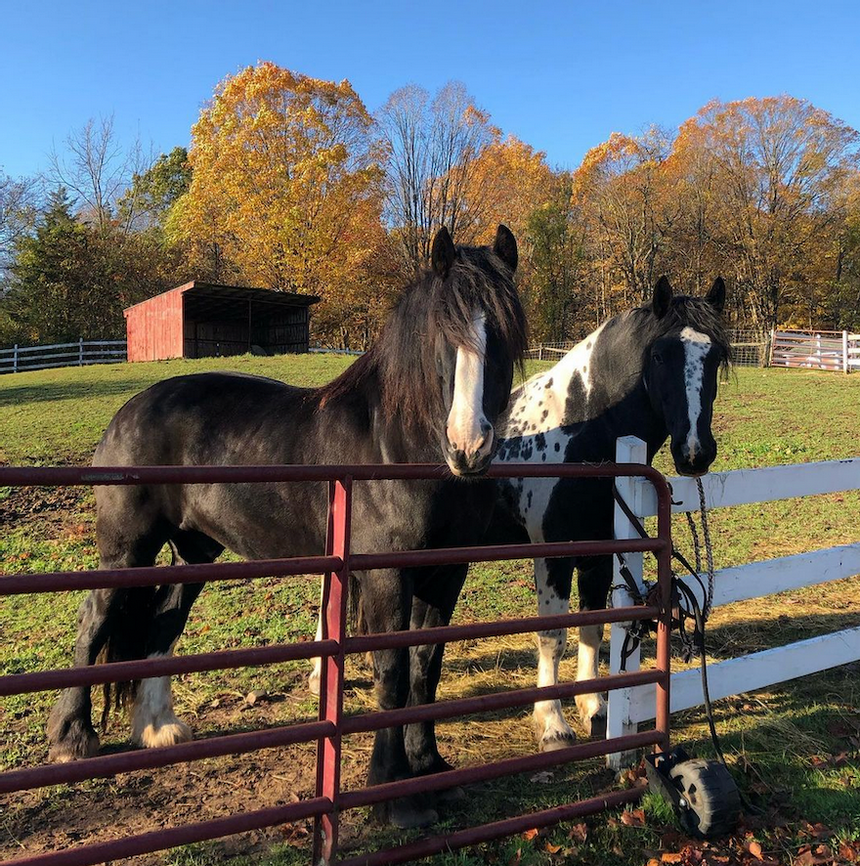 Petting Zoo at Flamig Farm @flamig_farm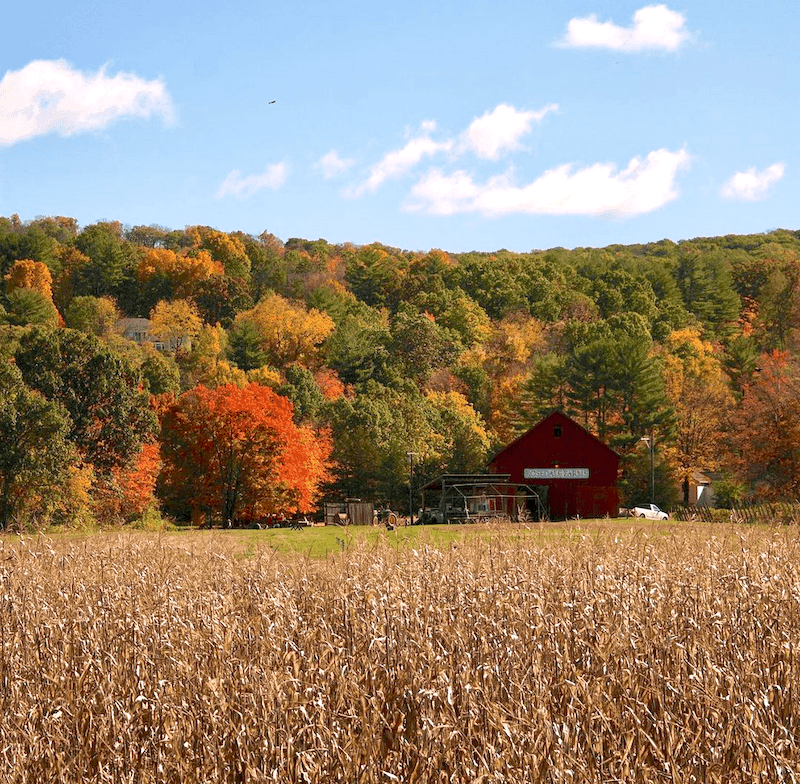 Rosedale Farms & Vineyards @rosedalefarms
Picturesque Fall Views
For one of the best views in Connecticut, hike up Talcott Mountain State Park in Simsbury where you can catch panoramic views of the Farmington Valley. The Tower Trail is a 1.25 mile hike that will bring you up to the iconic Heublein Tower and picnic area.
The fall season is also the perfect time to view the full spectrum of changing colors along the Farmington Canal Heritage Trail or Stratton Brook State Park in Simsbury as you enjoy an outdoor walk, run, or bike ride. All our Classic Hotels of Connecticut properties offer complimentary bike rentals for our guests, so you can enjoy a scenic fall ride. Or venture out on a relaxing autumn stroll through Alsop Meadows along the Farmington River or peaceful views from the West Hartford Reservoirs.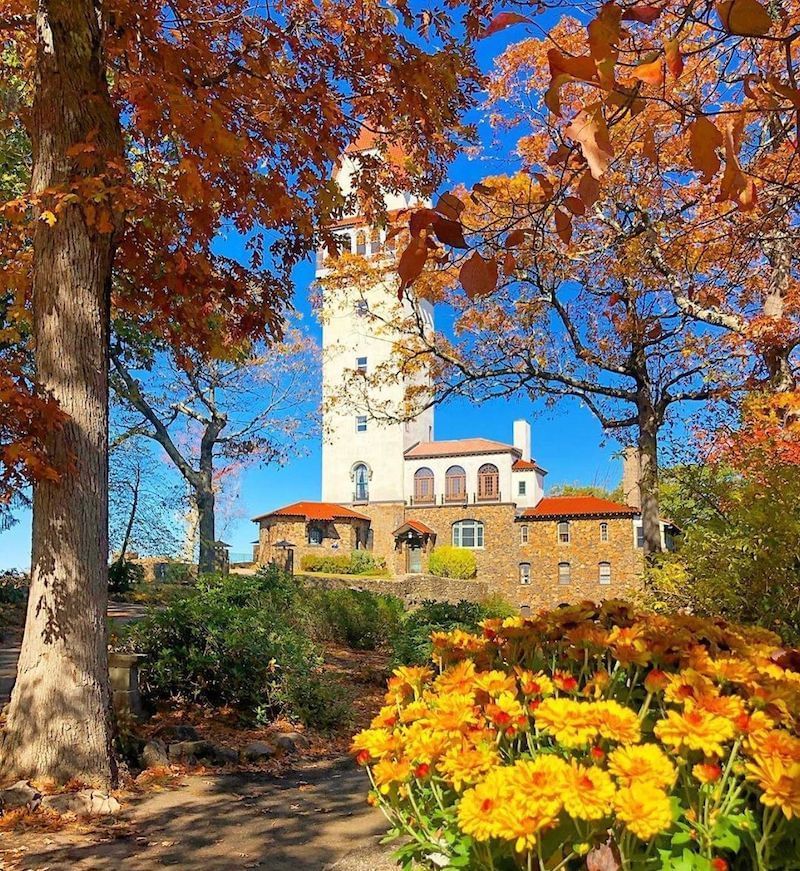 Heublein Tower at Talcott Mountain State Park @yes.please.ct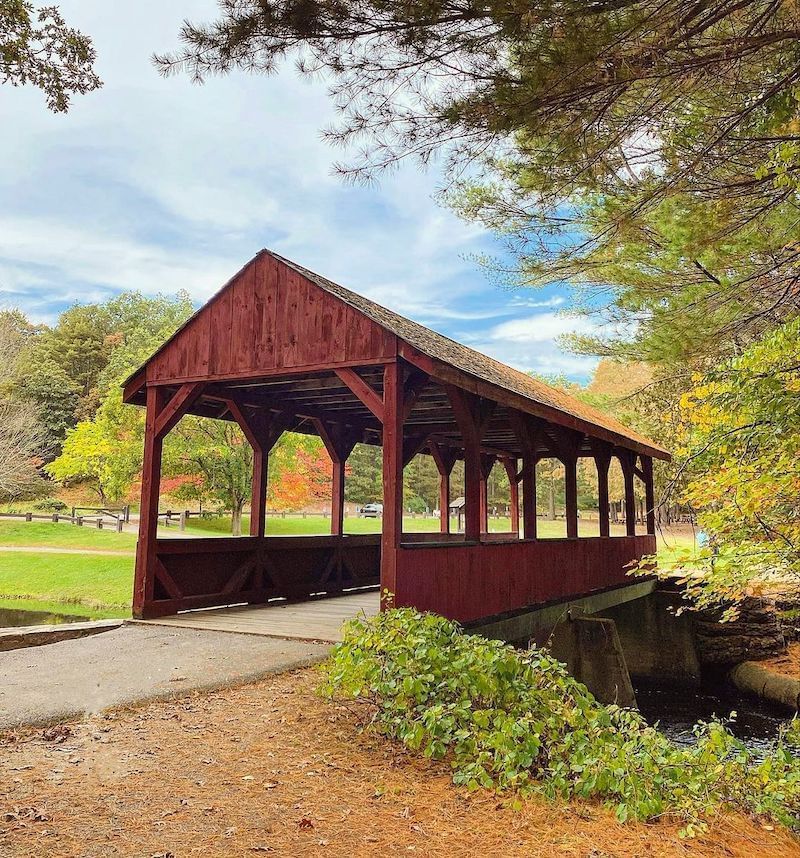 Stratton Brook State Park @ilovemoo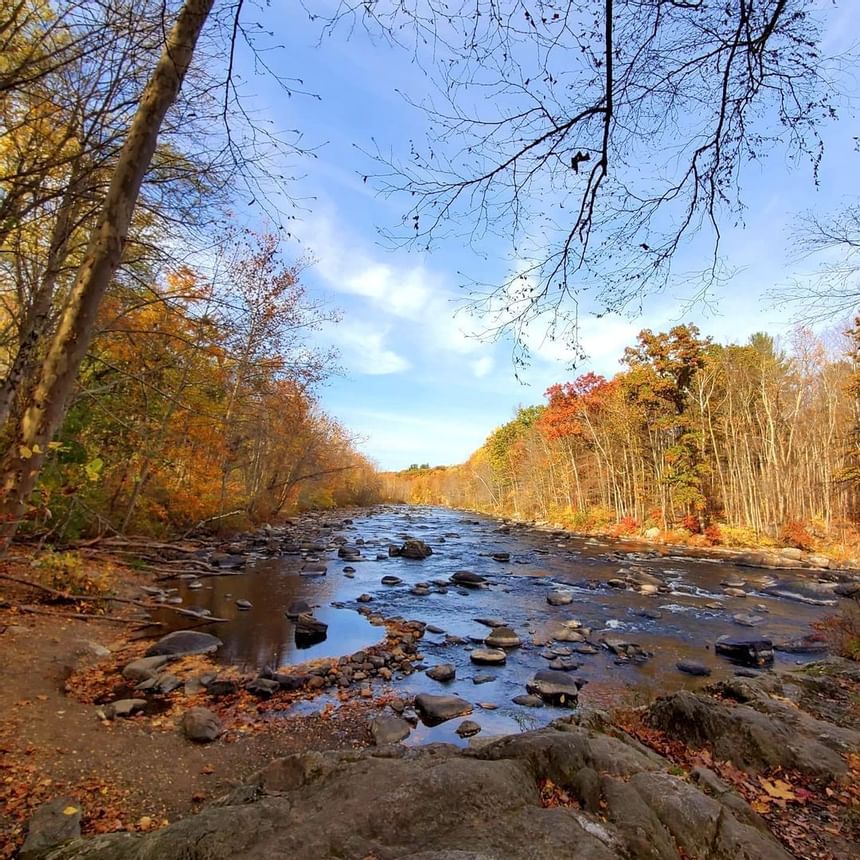 Farmington Canal Heritage Trail @katalinaklonaris
Arts & Culture in the Fall
Fall is a beautiful time to explore the historic property of the Hill-Stead Museum in Farmington where you can enjoy a stroll through the outdoor gardens, explore the trails, and take tours of the historic colonial home. Hill-Stead's grounds are open to the public daily from 7:30am to 5:30pm. View upcoming events at the Hill-Stead Museum
Make sure to visit the famous Wadsworth Atheneum Museum of Art, the oldest continuously-operating public art museum in the United States. The Wadsworth is home to a collection of nearly 50,000 works of art, and inspires visitors to experience and appreciate excellence in art and culture. The museum is open Thursdays through Sundays from 12pm–5pm. Admission to the Wadsworth is free from 4–5pm Thursday–Sunday.
Lastly, take a step back in time and visit the historic Mark Twain House in Hartford for a chance to walk through the restored home where Twain wrote some of his most important works, including Adventures of Huckleberry Finn and The Adventures of Tom Sawyer. Or visit the Noah Webster House in West Hartford, home of American lexicographer Noah Webster, also known as the Father of the American Dictionary.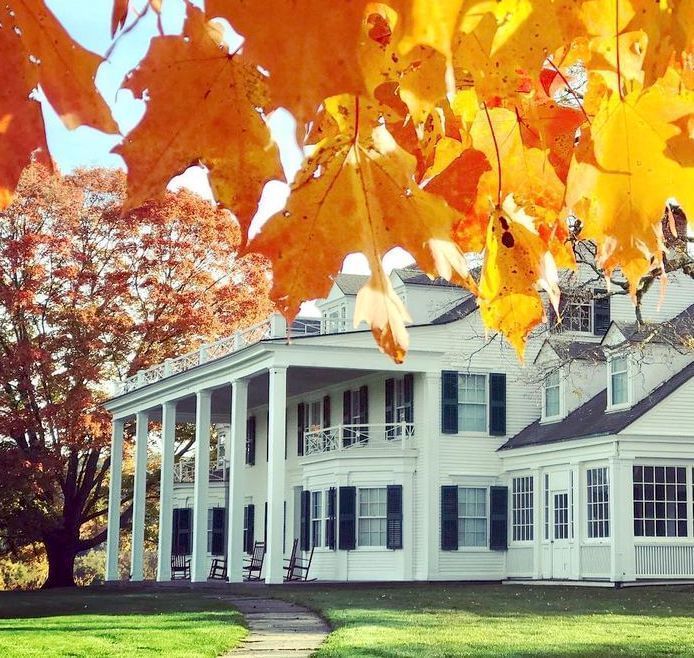 Hill-Stead Museum in Farmington @hillsteadmuseum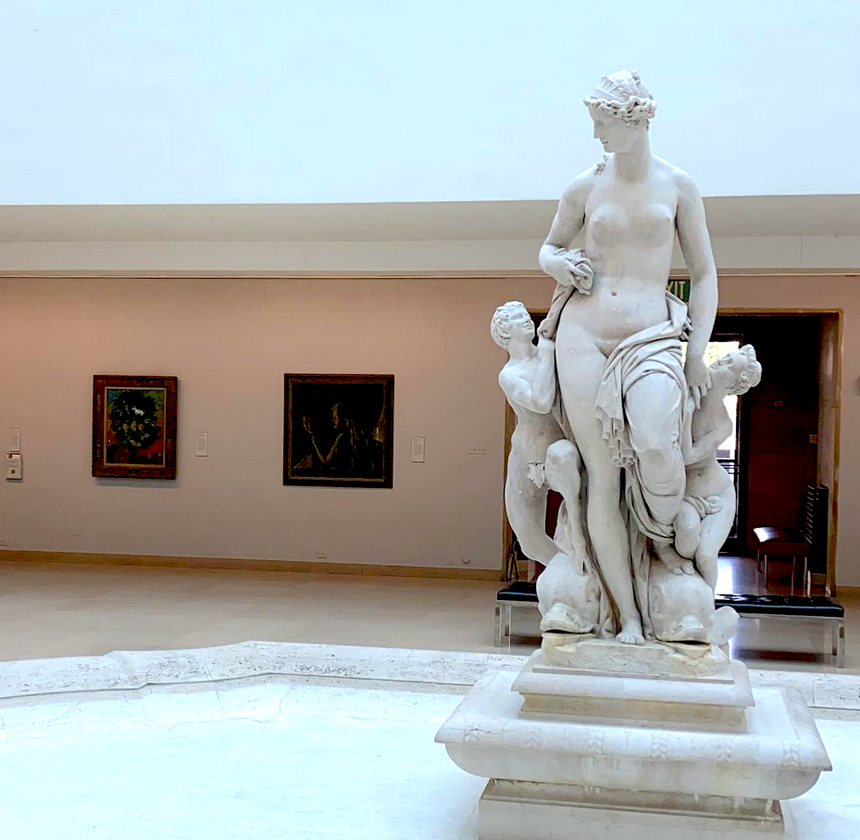 Wadsworth Atheneum Museum of Art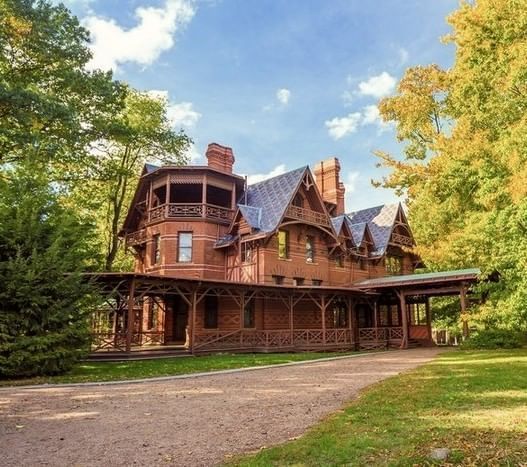 Mark Twain House @themarktwainhouse
2023 Fall Festivals & Events
For more fall activities, take a look at upcoming events happening in the Farmington Valley:
Celebrate the Valley at Salmon Brook Park - Sept 21st-23rd

Avon Lions Carnival at Thompson Road Recreation Area - Sept 22nd-24th

Annual Apple Festival at Brown's Harvest in Windsor - Sept 23rd-24th

Fly-In, Classic Car Show & Food Truck Festival at Simsbury Airport - Sept 24th

A Jack O' Lantern Experience in East Granby - Sept 29th - October 29th

Halloween Spooktacular at Whiting Mills in Winsted - Oct 7th

Fall Festival at Auer Farm in Bloomfield - Oct 14th

Heritage Day & Revolutionary War Event with Simsbury Historical Society - Oct 14th

Spooktacular Celebration by Granby-Simsbury Chamber of Commerce - October 15th

Beyond King Tut: The Immersive Experience at Connecticut Convention Center - Through Oct 15th

West Hartford Hauntings Cemetery Tours - October 19th - 28th

8th Annual Farmington Valley Acoustic Festival in Farmington - Oct 21st

Hallowed History Lantern Tour at Cedar Hill Cemetery - Oct 27th
We hope you get a chance to enjoy a weekend getaway to Connecticut's beautiful Farmington Valley this fall!
More to Explore
Check out even more Area Attractions in Connecticut's Farmington Valley
Book Your Adventure
We look forward to welcoming you during your stay at Classic Hotels of Connecticut! Book today at: